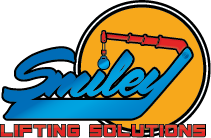 -Buy, Rent, and Service Direct-
Smiley Lifting Solutions is the Exclusive Official North American Distributor of SPYDERCRANE Mini Cranes
Along with offering a wide range of services and products to the crane industry, Smiley Lifting Solutions is the exclusive North American distributor for UNIC Cranes and SPYDERCRANE® Brand Mini-Crawlers. Every day, we serve a wide range of industries such as gas and oil field services, road and building construction, municipalities, commercial roofing, arborists, railroads, maritime, and the Armed Forces. With our lineup of Boom Trucks, SPYDERCRANE Mini-Crawlers, MAVLift Mobile Glass Lifts, Marine Cranes, Pick and Carry Cranes and Aerial Lifts, we provide thousands of industries with extremely useful tools.
Building and selling cranes and equipment is just part of what we do. We also offer expert service on hydraulic equipment (both in-house and mobile service), and can ship parts to your jobsite in as little as one day from our massive inventory of over 190,000 parts in stock.
We encourage you to explore our website. We know that you'll soon discover that Smiley Lifting Solutions is your source for new and used boom trucks, SPYDERCRANE Mini-Crawlers, UNIC and Terex Truck-Mounted Cranes, Aerial Lifts, Pick and Carry Cranes, custom manufacturing, crane rentals, parts/service, and technical assistance.