The well designed and easy to operate Revolution XL  is an economical crane that offers strength though out it's load chart. A rear mounted crane with a short single axle wheel base, the Revolution Xl is easy to maneuver, and with it's low profile- perfect for city use.
Manufactured using a stronger, lighter steel rated at 140,000 – 160,000 yield (psi) instead of the standard 80,000 yield (psi) steel, the double keel hexagonal boom design resists the "fishing pole effect" and stabilizes boom sway, leading to a lighter crane that can lift more. Offering a rider seat, 4 out and down outriggers, and continuous rotation as standard features, this "revolutionary" crane design is changing the way people look at maximum capacity.
Designed with the operator in mind, the 15 ton crane offers unique features such as a wireless remote and an in-cab hook release/stow switch, quick & easy set-up, and a strong load chart throughout.
Often customized with our unique industry customization packages, the Revolution XL is a favorite for trade industries. Aboriststs, sign specialists, and HVAC personnel will love our customized options for cages, baskets, or tool boxes. Small enough to comfortably drive around the city streets, this versatile boom truck still lifts 550lbs at an 80 foot radius.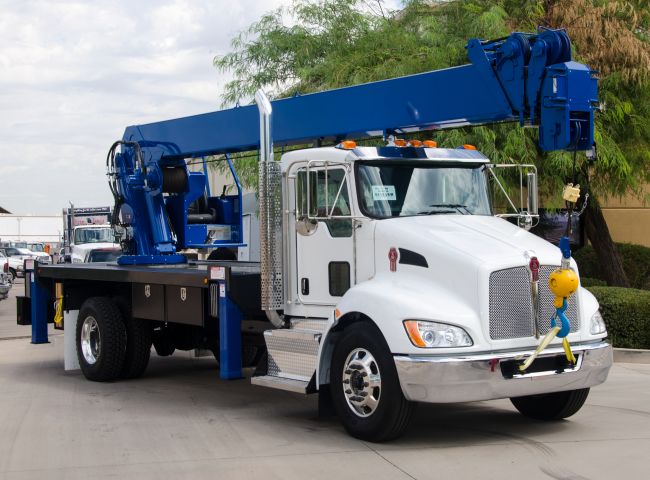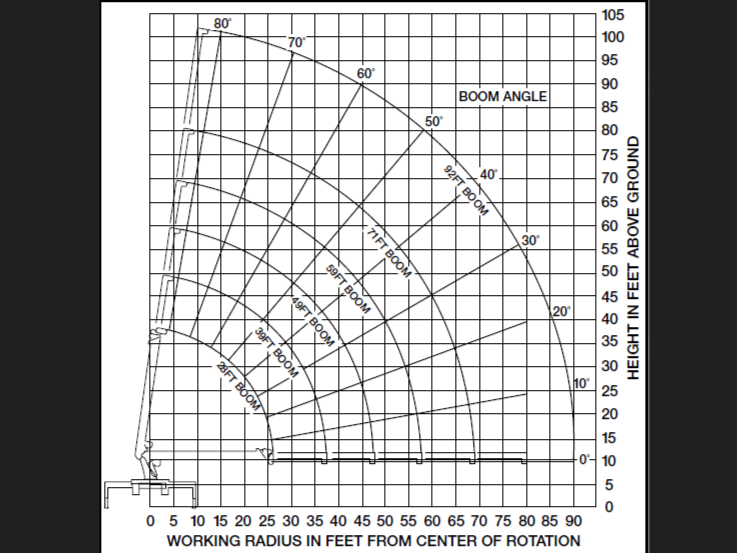 Revolution XL

Max. Lifting Capacity
30,000 lbs at 4.0 ft
Tip Height
102 ft
Winch Controls
In-Cab Anti-2 Block Winch Control
Max. Working Radius
80.0 ft
Max. Boom Length
92.0 ft
Min. Boom Length
28.0 ft
Boom Sections
4
Boom Raising Angle
Min. -10° to Max. 81°
Slewing Angle
360° Continuous
Revolution XL

Outrigger Controls
Operator's Cab and Ground Level
Winch
True 2-speed winch with 12,000 lb Single Line Pull
Winch Controls
In-Cab Anti-2 Block Winch Control
Overload System
LMI Overload Operator Display
Hydraulic Controls
Joystick or Paddle- Pulse with Modulation
Swing Design
360 Degree Continuous Rotation
Warranty
12 Months Parts and Labor
| | | | |
| --- | --- | --- | --- |
| Model | Tree Pro | Sign Pro | HVAC Pro |
| Roof Rack | Optional | Optional | Optional |
| Work Platform | Optional | Optional | Optional |
| Tool Box | Optional | Optional | Optional |
| Storage Compartment | Optional | Optional | Optional |
| Custom Deck | Optional | Optional | Optional |
Revolution XL Feature Videos