Offering three models of cranes, the SPYDERCRANE URW200 Series is our most popular. Available models with maximum lifting capacities of 5,800 lbs and 6,450 lbs feature a variable geometric footprint courtesy of adjustable outriggers, allowing for set-up in tight spots such as hallways, balconies, or around obstacles. As an standard feature of the URW200 Series, these SPYDERCRANES are equipped with a wireless radio remote control system; freeing the operator from being tethered to the crane for unlimited positioning.
The champion of the SPYDERCRANE family, the URW200 Series Cranes can be seen everywhere from the rooftops of New York, to the oil fields of Texas.
Thinking about a purchase or rental? Need a little help to decide what model will work best for your project?
Request a quote and one of our highly experienced sales staff will get back to you soon.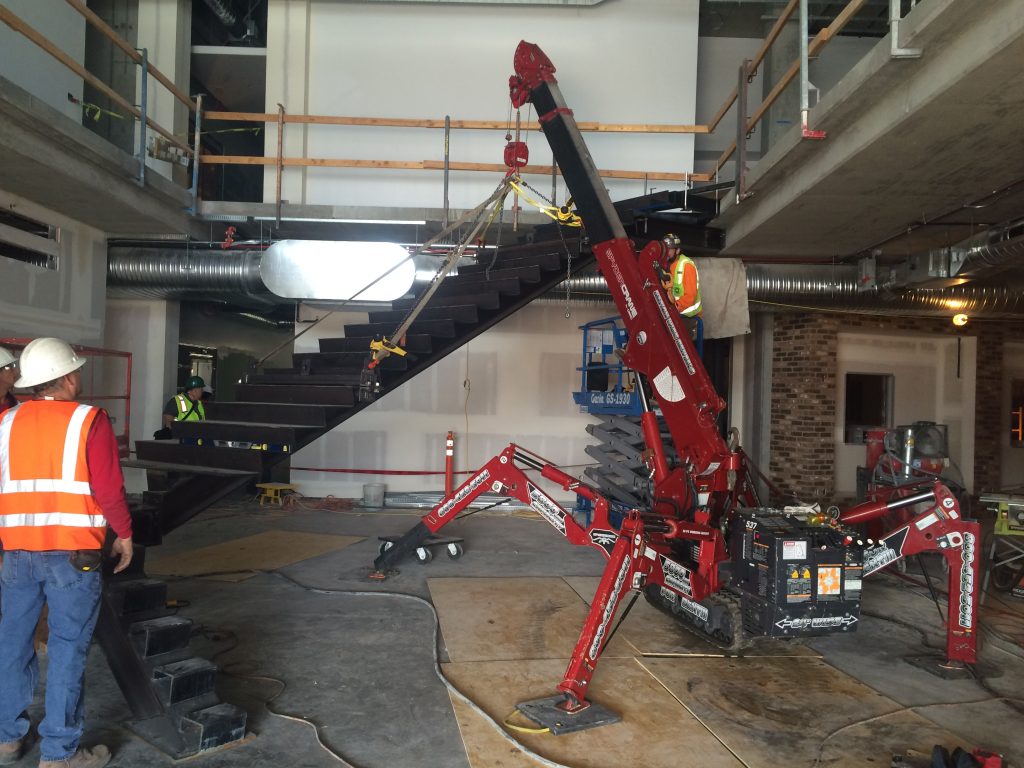 *Model designed to meet NYC requirements