Soon to be available to the North American market, the SPYDERCRANE URW-1006 boasts an unrivaled 20,000lbs of lifting power.
This versatile mini crane also has a unique pick and carry function which enables it to travel with loads up to 3,300 lbs. Its configurable outriggers provide maximum stability when lifting on uneven surfaces thanks to their full safety interlocking system.
The SPYDERCRANE URW-1006 is also fitted with a state-of-the-art safe load indicator with high resolution color LCD display, as well as radio remote control which gives operator feedback.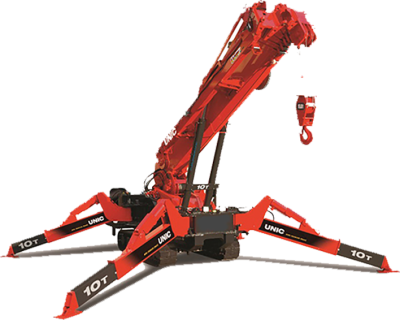 SPYDERCRANE URW1006 Arriving Soon!