A SPYDERCRANE Mini-crawler is a brand of mini-crane that has been designed and built for working in low access confined areas either indoors or outdoors. It is mounted on a dual track chassis with "spider-type" legs for its outriggers. SPYDERCRANES are revolutionizing many industries by offering a flexible and versatile crane that while strong enough to lift up to 6.6 tons, can be used where a conventional truck mounted crane or carry deck crane will not have access due to its size.
As the North American Distributor of SPYDERCRANE mini cranes, Smiley Lifting Solutions has a wide range of mini cranes available for rent or purchase. Whether your jobs are small or large, there is a SPYDERCRANE model that is the perfect fit. With a wide range of engine types and accessories available, we can provide you with a SPYDERCRANE mini crane to fit your exact needs.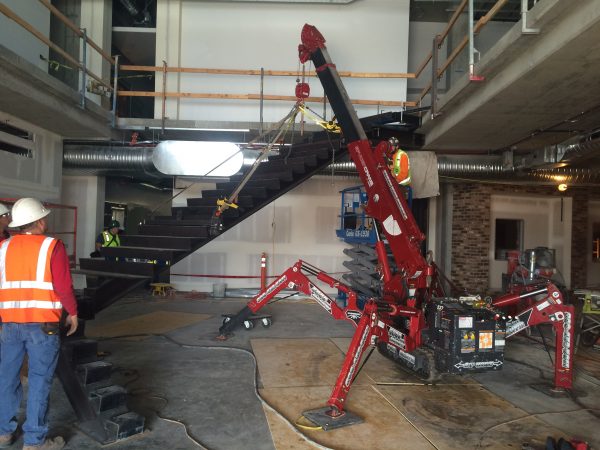 No matter how you spell it, "Spider Crane," "Spyder Crane," "Spidercrane," or the proper "SPYDERCRANE," the SPYDERCRANE Brand of mini crane can get the job done in tight spaces. With advance features that have lifted it above the competition, the popularity of the SPYDERCRANE mini crane has made it a staple in the Construction, Steel Erection, and Glazing Industries.