The SPYDERCRANE 300 Series is the next step in the evolution of the Mini-Crawler crane, increasing in boom length and lifting capacity while maintaining the technological advances and safety features that SPYDERCRANE is known for.
Although the 300 Series is a larger in size than the 200 Series, it is still only 52 inches wide when in travel mode, which allows for travel through a standard double doorway. The hexagonal boom design provides increased rigidity and greatly reduces sway; which increases accuracy and overall safety during crane operations. Offering Zero Emissions power options, indoor use or low ventilation areas are not a problem.
The SPYDERCRANE 300 Series cranes are a great option for operators needing to lift materials to a higher floor, set a stairway in a confined space, or that need a longer boom than the URW295.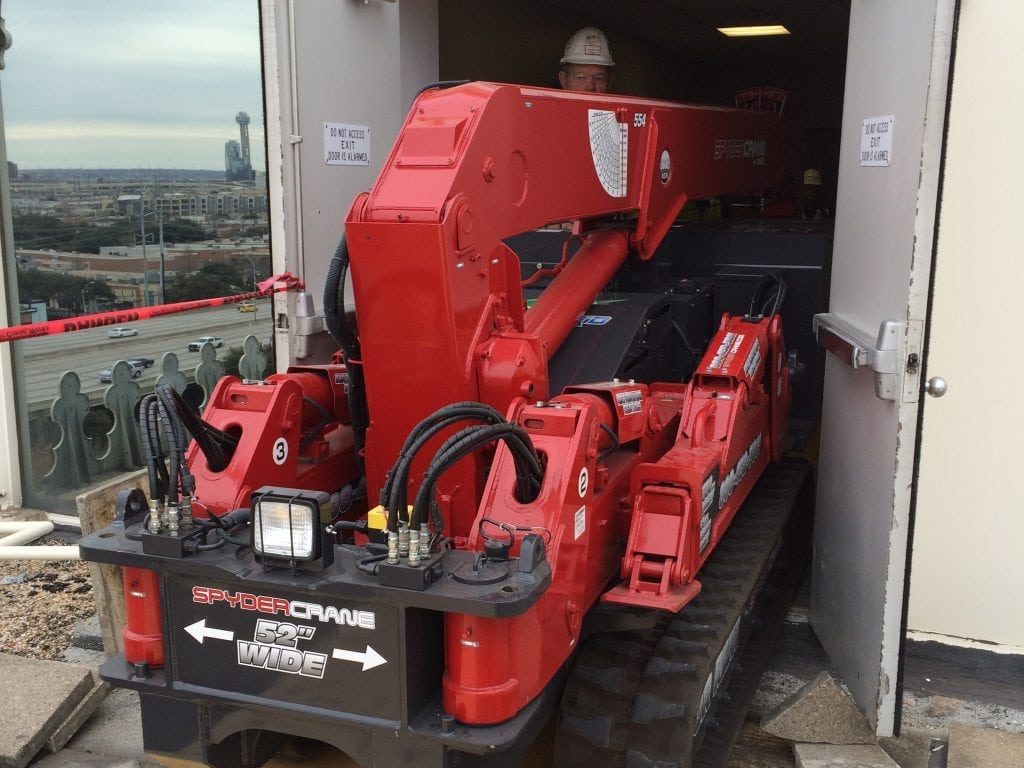 *Model designed to meet NYC requirements